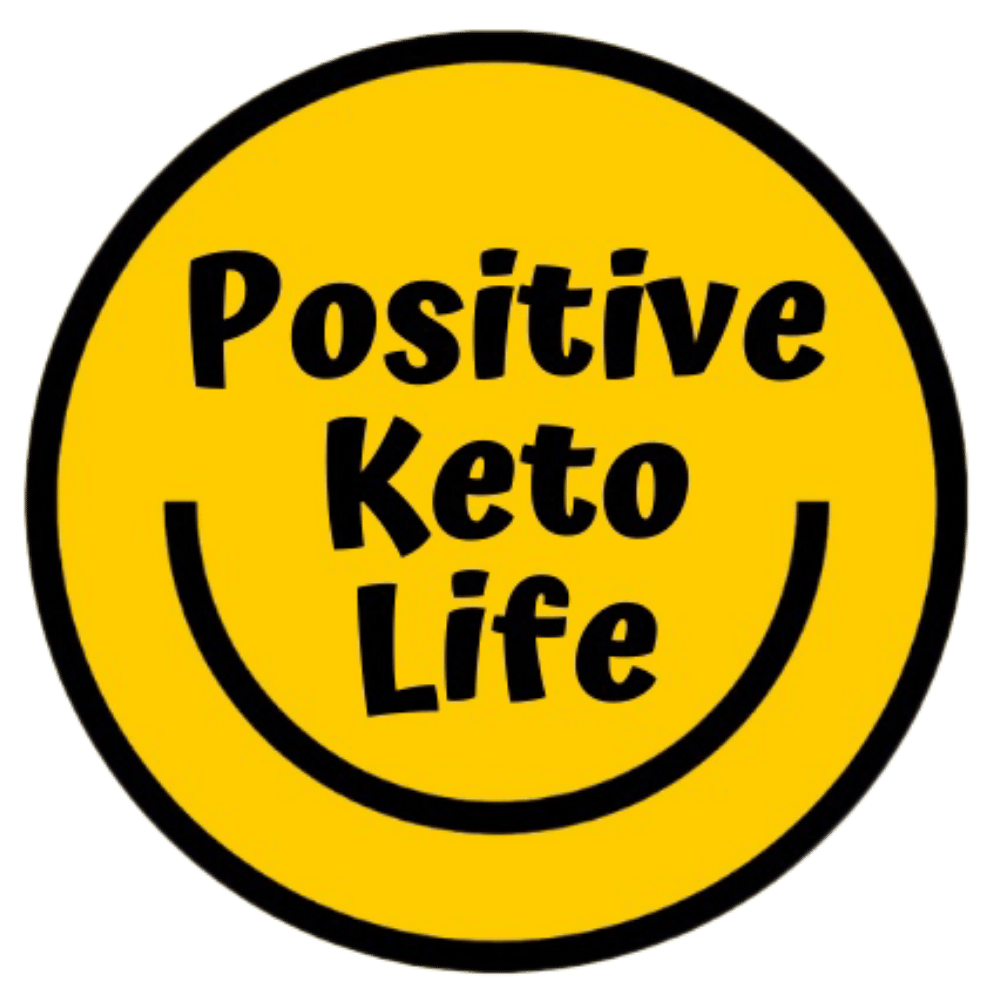 Give me 3 days and

I'll give you 
PROVEN ways to enjoy a Keto lifestyle
with LESS STRESS and MORE SUCCESS 
Have you tried Keto but found it too strict & stressful?
Are you exhausted with constantly counting macros, measuring and analyzing and obsessing about everything you eat?
Are you tired of the "Keto Police" making you feel bad for taking a bite of something that they think you shouldn't have?
Are you tired of telling yourself that you're not good enough…not slim enough…not strict enough…just NOT ENOUGH?
 There is a better way.
Are you ready for a
Positive Keto Life?
Give me 3 days and I'll give you proven ways to live a ketogenic lifestyle with LESS STRESS—without having to constantly count macros and obsessively follow strict meal plans.
I want to show you how the POSITIVE KETO LIFE TOOLKIT brings together both body and mindset hacks for success with your keto life in as little as 21 days (and, YES, it can work for you!)
Eating should be an enjoyable, nourishing part of your day. It shouldn't add more stress to your life. Let's bring back the JOY!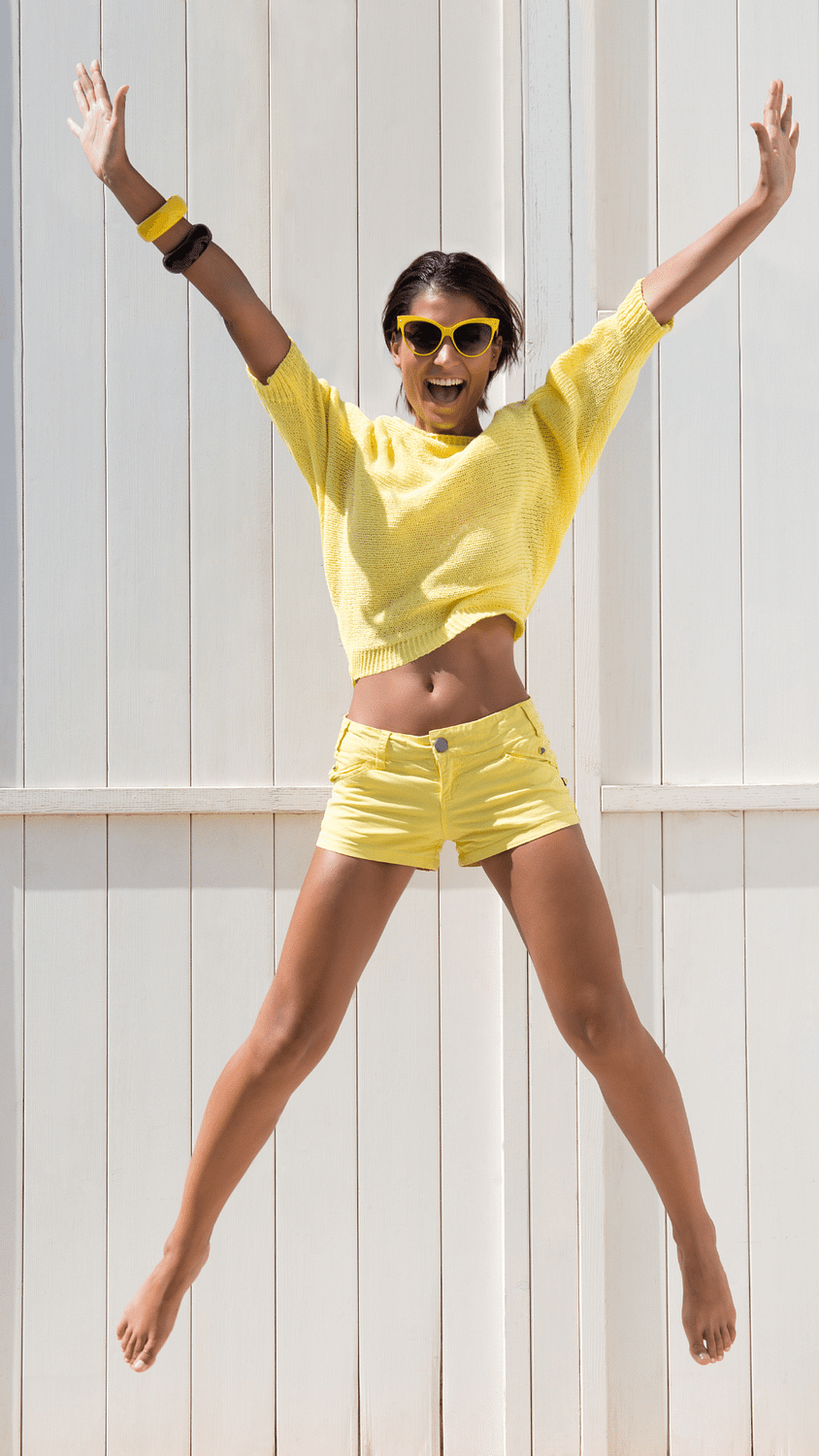 Imagine yourself exactly one year from now…
Your low carb lifestyle has become second nature to you now. You regularly choose whole, nutrient-dense foods—but NOT because you're following someone else's RULES—because those choices feel good to you.
And if you decide to eat something out of the ordinary or something not particularly healthy, YOU DON'T BEAT YOURSELF UP about it. You no longer have an all-or-nothing attitude about food, so you don't fall into the type of negative thought spiral that used to derail you.
Your body feels lighter. You move easily and more joyfully, because it feels good to stretch and bend and walk and play. You love getting dressed each day, because your clothes fit beautifully and are flattering to your figure.
You no longer feel overwhelmed or overly stressed, because you have effective tools (that are SO easy to do) that diffuse and release stress.
You see so many positive things all around you that you've attracted into your life in the past year. You have so many activities that bring joy into your life, and you can't remember the last time you were bored. You've learned to truly give yourself what you need.
You feel HAPPY WITH YOUR LIFE, and you look forward to what's coming next! 
(Is this hard to imagine? It can TOTALLY, COMPLETELY, ABSOLUTELY happen for YOU! Read 0n to see how!)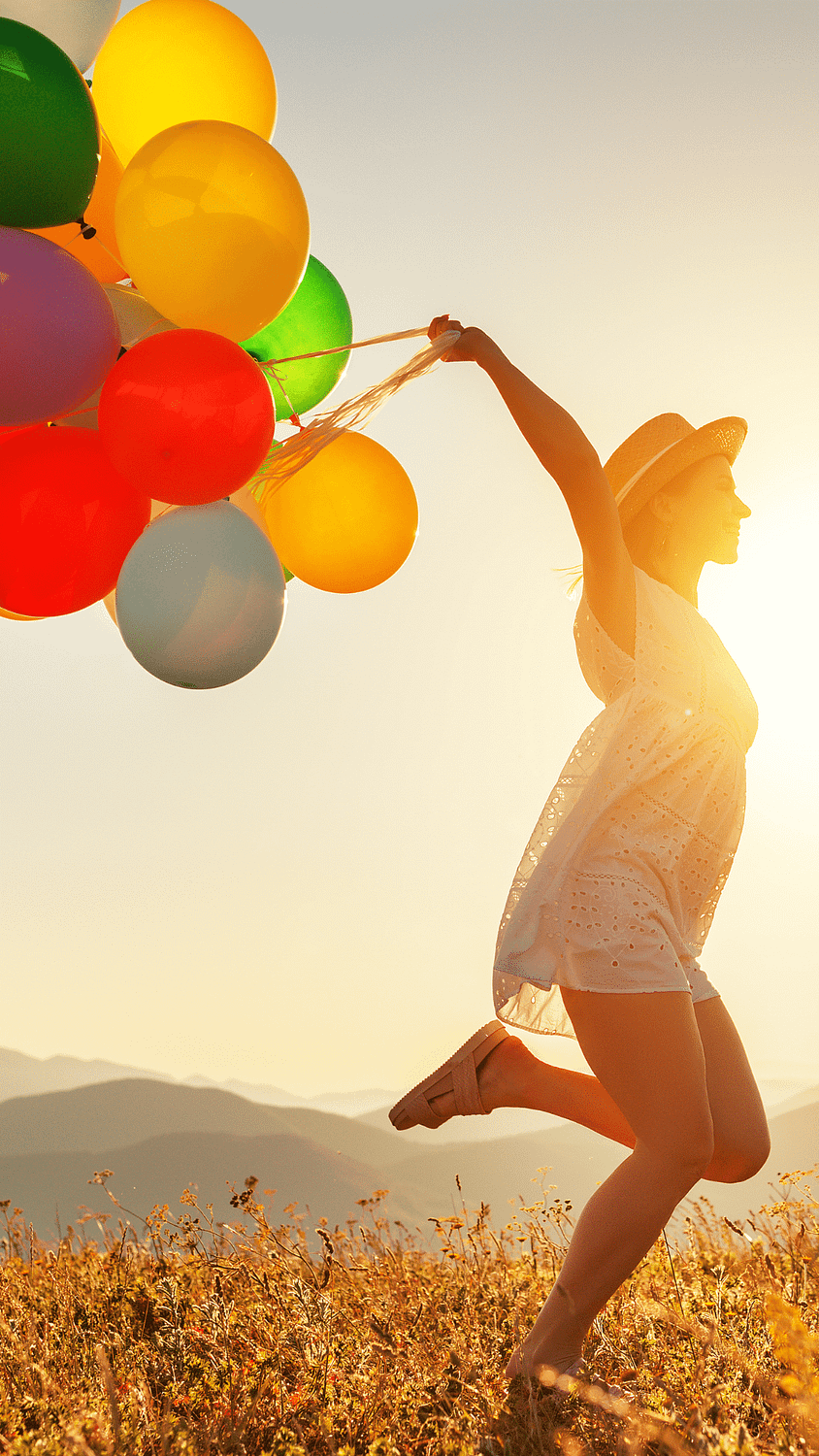 Let's get this out of the way really quickly and as painlessly as possible.
The Positive Keto Life toolkit is not for everyone. It just isn't. And I'm 100% ok with that.
If…You're a woman who believes that a Keto/low carb lifestyle can never work for you
You actually like to obsess about every bite you put into your mouth
You aren't ready to combine healthy food choices with a positive mindset
You're not willing to spend 15-20 minutes a day relaxing and taking in positive messages
Then, no hard feelings. I still love you but this is not the thing you are looking for.
But… if you want to be a happy, healthy woman who is PROUD OF HER BODY and OPTIMISTIC ABOUT HER LIFE
And if you want to FINALLY stop listening to those who want to shame you and make you feel guilty
And you want to learn how to effortlessly create positive expectations that result in your IDEAL body
Then heyyyyy you…take a walk with me. I have something you're going to LOOOOVE!
Hi! My name is Elsa Griffin….
I am a Keto Positivity Specialist and Certified Keto Coach.
In case you've never heard of me **horrified gasp**, here's why I'm uniquely & firmly qualified to tell you everything you ever want to know about a POSITIVE Keto lifestyle:
I am certified as a Keto Coach, and I know how a healthy, whole food, ketogenic lifestyle can help with reaching a healthy weight, and also improve dozens of other health issues.
I have studied the Law of Attraction and positive mindset training for over 20 years, and have helped myself and many others create a happier life through positive focus.
I've helped women go from struggling with keto to enjoying a much easier, happier keto lifestyle with a lot less stress in as little as 5 days.
I want women to start being kind to themselves…To treat themselves as the wondrous beings that they are. To listen to their true desires and be guided by what their ideal bodies want and need. I want them to stop listening to the "Keto Police" who look to shame them for eating something "wrong."
I want women to understand that a happy, healthy life is not just a result of the food that we put into our mouths—it's also about the thoughts and expectations that we put in to our minds! 
Introducing the Positive Keto Life Toolkit
Here's the goal:
A HEALTHY, EXUBERANT, DELICIOUS, HAPPY LIFE!
Here's how to get there:
FEED YOUR BODY the right food that you LOVE at the right times,
FEED YOUR MIND with positive thoughts and expectations,
FEED YOUR SPIRIT with loving kindness, appreciation, and encouragement.
The Positive Keto Life Toolkit shows you how to do all three, in an easy-to-follow format (because who needs more stress these days?—Let's make it easy and fun).
The three modules are filled with priceless nuggets of information, with tried-and-true hacks and methods, and tools to make things easier for you.
You'll get a comprehensive video each day, plus printable handouts and cheatsheets that you'll refer to over and over again. I'll give you links to the best keto/low carb resources, and we'll do live streams each day to answer questions and give extra bonuses!
Here's a brief overview of the modules:
Module 1—Feed Your Body
Eating whole foods that support optimal nutrition is key to success. This module will show you how to get your kitchen "ketogether" ready so you can feed your body the delicious keto/low carb way. Learn 5 amazing hacks to make your meals easier to prepare and more satisfying. Get access to hundreds of curated, pre-tested, mouth-watering recipes.
Module 2—Feed Your Mind
Did you know that POSITIVITY is a learned skill? This module will teach you 3 unique, proven techniques to stop those nasty negative thoughts in their tracks and shift your mindset towards a positive outlook and positive expectations. When you learn to feed your mind this way, you'll see knock-your-socks-off results within days. You'll also learn how to respond to stress in a healthy way.
Module 3—Feed Your Spirit
You are more than your body. You are even more than your mind. You have a spirit and subconscious that guide every choice you make. This module will give you the tools to support your spirit, and make the core changes that are truly lasting. These tools and methods won't feel like work. They'll feel like a comfortable break in your day, bringing on feelings of relief, pleasure and joy. 
PLUS, if you purchase the
POSITIVE KETO LIFE Toolkit today,
you'll also get the following BONUSES:
Bonus 1—Reward Yourself Book
Because we know it's not all about the food. Get a digital copy of Reward Yourself…56 Ways that have NOTHING to do with FOOD. This 116 page, fully illustrated flip book gives great suggestions to help you feed your mind, body and spirit. When we have cravings, it's our bodies telling us that we need something, but it's not always food we are actually craving.
Bonus 2
—Daily Positive Reminders
30 days of encouraging/inspiring/positive messages delivered to you via text message or email from Positive Keto Life. We all need a little encouragement, and I'll remind you daily to do something that makes you smile, feel good, feel appreciated, and treat yourself with kindness.
Bonus 3
—Retro Keto Cocktail Party Plan
Guide to throwing a cool cocktail/dinner party that your friends will LOVE, whether they do keto or not! They won't think it's "weird keto food," they'll just think "What delicous food" and "What a great party!" The guide provides you with amazing recipes, cocktail and drink ideas (both with alcohol & without), music suggestions, and more.
This Offer Disappears in:
"By the time you complete the
Positive Keto Life
Toolkit, you'll have all you need to live a happy, healthy keto lifestyle with less stress."
Elsa Griffin, Keto Positivity Specialist,  Keto Attraction
This All Sounds Great But…
What if I don't want to follow a strict Keto diet?
Everyone is different, and although I think most people would benefit from minimizing sugar, starchy carbs, and highly processed foods, the choice is yours. The techniques, tools, and positivity training in the Positive Keto Life toolkit can help you whether you choose Keto, easy/dirty/lazy keto, low carb, Paleo, strict carnivore, intermittent fasting, or a mixture of any of the above.
I missed one of the sessions. Can I see a replay?
Absolutely. The modules are recorded, and you can watch them whenever you want. If you can join me during the live, though, please do, so I can answer questions in real time. 
I've tried so many diets, and I keep failing. How do I know that this is different?
Any of us who have dieted in the past know that we can lose weight on just about any diet, but keeping to a healthy lifestyle  can be more challenging. Long term success has EVERYTHING to do with your mindset. The Positive Keto Life Toolkit will help you create positive thoughts, habits, and actions that will allow your ideal body to emerge, and stay! It will teach you healthy ways to deal with the stress, cravings, and the negative self-talk that holds you back.
What if I need more guidance?
The Positive Keto Life Toolkit gives you a great start towards creating your own positive lifestyle that suits you and what you need. Once you finish the Toolkit, if you feel that you'd like to learn more about any of the methods, or take things to another level, I also offer one-on-one guidance to customize a plan for you. You can learn more about the offers at KetoAttraction.com. If there is a question or comment about the Toolkit, or if you'd like to suggest something else that would help you on your keto journey, you can email me at elsa@ketoattraction.com.
Do you offer a guarantee?
Yes. I want you to try the Positive Keto Life Toolkit at my risk. Because I know it works but you don't…yet! If you aren't 100% satisfied, and I mean even 1% unhappy, I want you to immediately return it. I mean it, I don't want your money.
You may be just getting to know what Keto Attraction offers. There's much more to come, and I value our relationship and my reputation a lot more than the cost of this program . So please, try Positive Keto Life Toolkit for 30 days (even though you will get everything in 3 days, I am giving you 30 days to be completely sure and utterly satisfied) I won't take anything less!
 So go ahead, buy now – you have plenty of time to go through everything and decide if this is the right fit for you. But you'll never know unless you take a chance and invest in yourself.
This Offer Disappears in:
Copyright © 2021 Keto Attraction. All Rights Reserved. Privacy | Terms of Service